Support us at Golden Paw Gala on May 21st: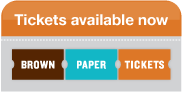 ARF Happenings:
We are excited to announce that we have purchased a blood machine for the shelter! This is great news and now means that the shelter veterinary clinic staff can now get accurate test results on the animals that need it most in just a few minutes.
This is Jaxon, who was our first official "user" of the blood machine! He is now happy and healthy is his furever home after being adopted in February. A HUGE thank you to our dedicated donors for making this possible!